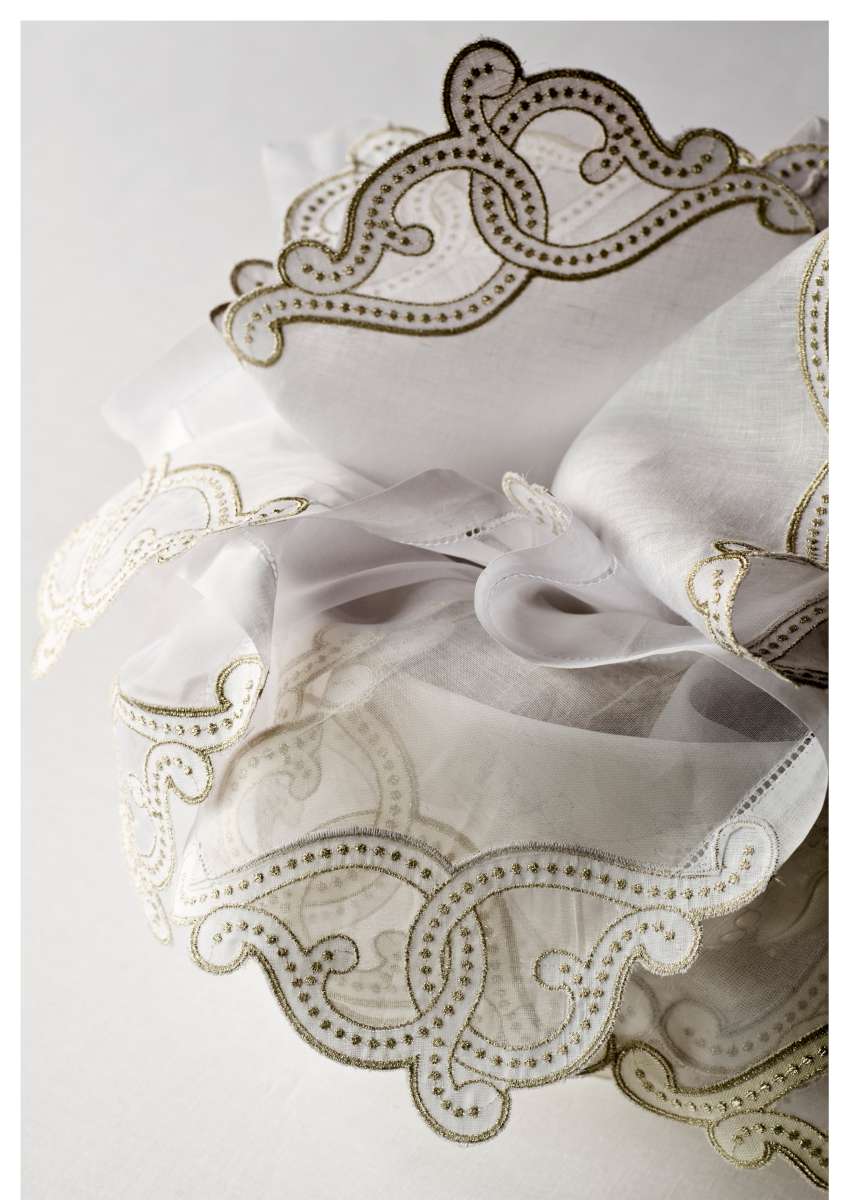 About Us
A Store with Standards as High as Yours
We invite you to explore the world of Casa Linen, a premier linen shop and the leading destination for those seeking a vast and diverse selection of luxury linens and accessories. Since 1982 we focus on the supply of luxurious household linens brands, objects and accessories for the bed, bath and art de la table. The tradition has continued to evolve over the years into new, contemporary forms, without compromising on elegance offering the finest collections from all around the world. Serving private clients and the interior design community, our goal is to create something beautiful, appropriate, luxurious, and unique to any project.
Here you will discover the time-honored standards of quality, creativity, and extraordinary customer service as well as the ability to highly and expertly customize any product.
Our knowledgeable team and comprehensive selection of exquisite merchandise make coordinating colors, fabrics and embellishments for any décor pleasurably simple. From traditional and classic styles to modern and contemporary ideas, we will help you create an interior filled with elegant linens and stylish accessories that you will enjoy and treasure for generations to come.
Quality is guaranteed by the materials used, which are selected among a vast variety of the finest products on the worldwide. They range from fine cotton percale to Egyptian cotton sateen jacquard, from damask to muslin, to pure silk and linen. Towels are made of the softest pure cotton terry, high absorbent and in 40 different colours. Casa Linen, is particularly known for the quality of its cottons, laces and linens, as well as its exceptional embroideries.
Ready-made or highly customized, our goal is to work with you to create something beautiful, appropriate, luxurious and unique to your particular project. Our world-class service allows you to order conveniently specified by room, cabin and project name. We are then committed to delivering everything to you on time.
Casa Linen seeks constantly to expand not only its selection of impeccably fine merchandise, renewed every 6 months, but also its range of equally impeccable services. That's a commitment that will carry into the future as our company continues to grow and introduce new brands in order to meet the needs of its customers. We searched the globe to work with the world's most high-end brands. Our collections also benefits from an in house production unit located in Florence, Italy working to deliver exquisite bespoke linens.
Our collection is divided into four main categories:
The Classic Collection: true to the tradition of lace with a timeless style.
The Contemporary Collection: modern in style and in line with current trends, but still with a strong emphasis on exclusive elegance and simplicity.
The Marine Collection: inspired by the sea, ideal for yachts but also for homes located close to the coast and beaches, or for the summer months in general.
The Tailor Made Collection: creations made exclusively to order. Customers may choose any design, colour combination, size, quality etc. in any collection
Whether main collection or tailor made products, provide the luxurious final polish needed for bedrooms, bathrooms and dining rooms.
Having supplied luxurious homes around the world, a great number of super yachts & jets all of which were custom made to their owners' high-end taste and demands, for the past 39 years, we continue to curate the finest product offerings and bring the best of the marketplace directly to you.